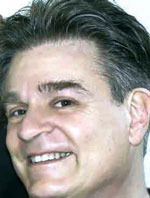 Michael Silversher is a Grammy Award winning songwriter (Elmo in Grouchland), with three primetime Emmy nominations, including two for Winnie-the-Pooh and one for the Muppets who collaborated with Joy Sikorski to create SingBabySing®'s exclusive prenatal and infant music singing CD for moms, dads, grandparents, nurses and early childhood educators.
Currently the composer for the background music of the hit children's TV show, Dinosaur Train, songwriter for Pajanimals and composer/co-lyricist for Knuffle Bunny, which premiered at the Kennedy Center and is now up for a Helen Hayes/Charles MacArthur Award, Michael, in collaboration with Patty Silversher, also wrote the theme songs for Disney's television series, Tale Spin and Gummi Bears. Together they have over one hundred songs in the Disney catalog.
Michael has written over forty-three musical theatre works, and has worked extensively with Jim Henson Productions, MGM, Sony, Warner Bros., The Learning Channel, Kennedy Center, Los Angeles Opera, South Coast Repertory Theatre, Mark Taper Forum and Sundance Institute. He is co-founder of the West Coast Songwriters' Association and an advisory board member of the Academy for New Musical Theatre and the list goes on and on….
Joy Sikorski and Michael Silversher are currently collaborating with Richard Hellesen, on a new musical Gathering Blue based on a novel by the same name by Newbery Award winner Lois Lowry.
For more information about Michael Silversher, visit his website.