There's no question about it. Your mindset about your singing voice, your singing tongue or your speaking voice, for that matter, is definitely going to influence how you communicate, whether it is through singing or speaking.
There are a number of mindsets that control your voice and here is one of them:
What you were told as a child about your voice will either help or hinder you.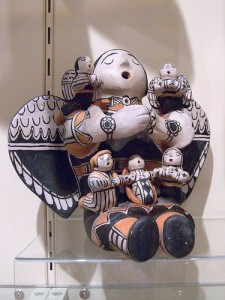 Learn to identify what happened during your formative years, whether it was good or bad, by answering these questions:
When you were younger, especially when you were in elementary or middle school, did a parent, family member, friend or teacher ever tell you to stop singing because you were hurting their ears, or something similar?
Did a teacher ever tell you to play the part of a tree or rock or some other inanimate object in a musical presentation and the other students giggled or snickered or indicated in some way what you already knew – that you had to be the one who didn't sing because you sounded so bad?
Did a teacher ever tell you to pretend like you were singing by "mouthing the words" instead of singing them so no one would hear you?
Worse yet, did your own mother or father, sister or brother, grandparent or other family member tell you that you sounded like a sick cow or a scared cat or something that, when you sang around the house, just for the sheer joy of singing?
Did you sing in a choir in your teens (or younger) and feel like you could never be good enough to be the soloist?
Did your best friend or someone you totally trusted tell you that you sucked at singing?  Or something even more humiliating or hurtful?
Or, after they made fun of you, did they tell you it was "just a joke" when you got angry or cried, as if that made their insensitivity or plain old meanness okay?
In short, did anyone ever say something about your voice that made you angry or want to cry or hide or never ever sing in front of anyone else again?
Or, and please be honest with yourself here, were you secretly jealous of the other kids who sang better than you, especially a sister or brother?  Or a parent?
Many of you will identify with these scenarios or others like them from childhood. Others of you will not have had these experiences (you were the lucky ones) and may even be one of the people that made fun of others when they sang (not good for you or them). Whichever the case, it is important that you discover what your mindset blueprint is when it comes to standing in front of people and singing or speaking. Once you are honest with yourself and can remember the feeling of your experiences and how others treated you, you will be ready to begin to change how you feel about your voice.
This is a crucial step in learning to sing better, so take time to really think about this.
I'm here to help guide because "YOU DESERVE TO BE HEARD!"
So please leave your questions and comments below.
Thanks,
Joy
Photo courtesy of: