This is for all of you who are experience singing embarrassment or shame about how you sing or have sung at one time or another.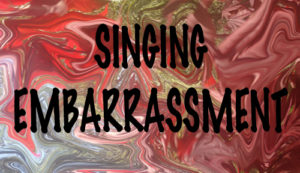 I wrote it in response to a person who commented here on one of my pages, but it also has to do with anyone who has felt singing embarrassment of singing shame when performing.
I want to tell you a little story… a true story about myself. And although it is about embarrassment and shame I felt at a piano recital, it has to do with singing embarrassment too.