"The world is a beautiful song, and the person with a free voice can sing it."

– Joy Sikorski
Below are a few of the many comments I've received from around the world. I have left their comments unedited to keep things real.
If you are interested in learning more about freeing your voice with my Affordable Singing Lessons, click here.
———————————————————————————————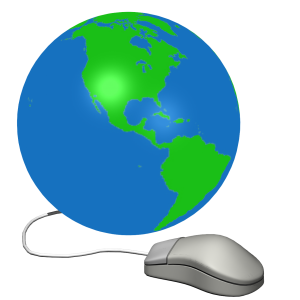 – Betty Ginsburg Anderson, professional singer from California
———————————————————————————————
– Rona Liu, Pixar artist from California
———————————————————————————————
– Sami Comeau from Canada
———————————————————————————————
Anyone who desires to reap all the benefits of expressing yourself through music and singing has found a professional in her field that would assist you with your vocal development need not look any further than herself. Joy is more than eager to help you meet the goals of your singing objectives and in helping you also live a better, happier life. Blessings to all.
– Stuart Wheeler, Washington D.C.
———————————————————————————————
Joy is an awesome vocal teacher – but I see her more as a life coach! She not only helps you to learn vocal techniques, but also helps you to learn life lessons! I've only had a couple of lessons with her so far, and I absolutely love Joy's personality – we always have a lot of fun, a lot of laughs, and yet we are still productive. I truly appreciate her encouragement and look forward to more lessons with her!
– Ursula C. from Canada

———————————————————————————————
– Justin Hein from United States
Thanks a lot to you for all the useful tips and lessons you make available to anyone. Cheers! – Martin
—–
Hello Lady I saw videos and i'ts great the way you explain the things. – 03456
Hello! I have watched all of your posted video's, nice voice you have 😉 I have pointed many friends in your direction on youtube. I've learned alot from your posts regarding tongue control – John
—–
I've been following your videos for a while and find them very helpful!  I know that if anyone can help me improve its you. Thanks for your vids and keep posting. Tom
—–
haha ur crazzzzy…but GOOD! – CoMiN08
hi. joy. thankz for ur lessons. i have a problem when hitting the high notes, where i tend to have nasal voice. can u give me some tips of singing without having nasal voice and also teach me how to attain the 'head' voice ? thankz. xiaomingzai
—–
Thank you so much for your reply! I'm really very happy. I've browsed through your website & I did find alot of useful links & help…Like the 'dog pant' video, I find it really useful in locating my diapharm ( I'm sorry about the spelling). As I'm still an amauter, I use to have abit of problem with it but it's alot better now! I believe I'll keep improving & I'm sure your videos & website will continue helping alot of others too! Kageshii
I'd like to thank you for the reply. I feel so motivated, thanks to you. I'll be sure to check your website daily. Like i said before, your advice is really like gold to me. thank you and God bless! mark
—–
I want to thank you for bring up online singing lessons like this. I have learned so many things about proper singing since I subcribed to your videos. Please keep up the good work and help others like me. – Omenroice
I wanna thank you for giving out these lessons to the public. In case you ever meet rude people, dont get bothered, a lot more a thankful. Don't ever lose that kindness. 🙂 Thanks for your videos!
—–
Post more videos they're great. I've read some books about voice lessons and they're hard to comprehend sometimes, like 90% of the time actually. Keep up the good help. Thanks. Amar
—–
I really love your videos, they are so helpful! And it's really fun to watch them, you seem to enjoy what you're doing so much! Kathrinn
—–
I will try all that thanx for acctually replying , I didnt honestly think I would get a response and so soon 🙂 oOEv1LOo
Hey, thanks for the tip! I'm starting to get the hang of it. – manuchamp99
—–
hi, firstly wanting to say that i think you are such a great teacher. i have been doing your exercises and they are great. Athena
—–
kool thanx 4 vid ! your gr8!im beggining 2 understand singing better . Nadia
—–
man you're quirky. leezus83
—–
Wonderful! I have always wanted to improve my singing voice, but more fundamentally my voice in general. I am a teacher and so projection and clarity are important to me. I have always had sinus problems and my speaking voice can sometimes be quite nasal. I found doing this exercise even for the first time really helped to clear the sinuses!! The vibrations seem to realign everything. Thank you so much. herosandwich22
Hello, just wanted to say that you're great !! I appreciate already that you set out to help others with their singing 🙂 I would buy a whole instruction DVD if it was available…but 'live' lessons would of course be more fun and helpful I think. Too bad you live abroad..I heard you saying something about conference-lessons though. Anyway, keep doing what youre doing it's great. Lewis
—–
Okay, I believe you're a good teacher! 🙂 – Ferrybeer
this is awesome i always needed singing lessons because i've always wanted to improve! – Wessamin
oh nice youre redesigning ur website im gona go read all the articles 1st n then il get back to you. thnx for the help –
I love your youtube singing courses since they benefit singing lovers so much, including myself of course! Carl
I've been looking for people who willing to help out for singing improvement i couldn't found it anywhere , until now..Thanks so much, – Jenny
—–
I was struggling with this concept but because I am a very visual learner I was able to use your video and produce the resonance you described within 20 minutes. Again, thanks! – Katherine
—–
ur awesome! Sunnylea123
Good Morrning.Are u Polish?CZy jest Pani Polką? – Pawelcio123
Venezuela

i love your videos, im from venezuela, i play tge guitar and i really want to sings.. but my voice doesnt sounds ral pretty! Yorlenr
Thanks alot miss!That's very kind of u to share with us.ya,good things should be shared but not keep and hide. U are wonderful and as BEAUTIFUL as the RAINBOW and ur VOICE is amazingly MELODIUS!THANKS A MILLION!!! Herokyo
Once again, thanks for the tips! – brazilianheavymetal
you are wonderful ^^ – JLLSN4>