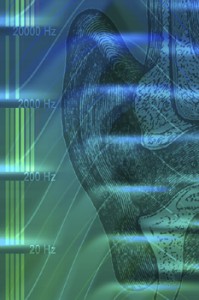 "It is true that we do not have conscious control of all of the actions of the sound waves, but sensitivity increases in direct proportion to receptivity–you cannot control what you are not aware of." – Arthur Lessac
First, here is a definition of what a sound wave is.  Very cool from Wikipedia.
Sound is a traveling wave that is an oscillation of pressure transmitted through a solid, liquid, or gas, composed of within the range of hearing and of a level sufficiently strong to be heard, or the sensation stimulated in organs of hearing by such vibrations.
So what does it have to do with your singing voice?
Well, when you begin to speak, hum, sing or make any sound with your voice, how you start these sounds is going to make the difference between a pleasant sound or a harsh sound, a healthy throat or a hoarse throat.
Because the sound waves travel while you are singing, you want to get them out of your body with the least amount of effort for the most power.
That is how you will reach your audience, how you will move people, persuade them, comfort them, stir them up or calm them down.
Then there is the subject of the volume of sound waves and how that volume affects your hearing.  But that is a subject for another post.
For now, learn how to start singing sound waves with JOY!