I have to admit it, I'm human.
Yup, and today that simply means that tech problems with software programs have been messing with my mind for a couple of weeks now.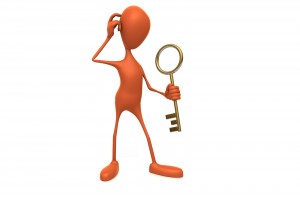 Let me break this down for you.
Imagine running all these programs at once in an effort to give you and other people around the world the best of what I have to empower your voice and theirs.
iMovie
Final Cut
Screenflow
Garage Band
Logic
Excel
Keynote
more unmentionables
Now, imagine working with animated gifs that won't loop, a slideshow that won't record the programmed times it claims to be using, then a USB mic adapter that won't allow volume control during recording.
Now, add to that the fact that the squirrels have been having a turf war on my roof, the moles are feasting on my spring bulbs and the blue jays are upset that I didn't set out their peanuts this morning because I was up so late last night chasing down tech solutions that I slept in late.
Late meaning 6:27am.
However, the good news is that I was able to run my 2,400 steps (that's right) this morning and not have a heart attack.
The good news is that people are patient with me.  (especially Pat!)
The good news is that I won't quit.
The good news is that YOU will benefit from all of this love labor.
What does your voice have to do with all of this?
Answer:  see stick person above
When I figure it out, I will write about it.
Until then, sing your heart out….for yourself and for me….
No, seriously, tech challenges and singing are kind of the same, aren't they?  Think about it…
It all starts with a mindset
What is hard for one person is easy for another
The ball bounces back and forth
Today it is hard for you to conquer your singing challenges
Today it is hard for me to conquer my tech challenges
You can choose to persevere with your goal and dream to improve your voice
I can choose to persevere with my goal and dream to improve my tech abilities
You can hire a vocal coach to help you
I can hire a tech expert to help me
My final comment is…let's join forces and conquer the world!  I'll show you how to sing…you show me how to do the backend of a website and make a microphone behave itself.
Is it a deal?
Good.  That's the answer then.
I'll be looking for ya!
Until then, you keep singing and I'll keep searching for the answer to my tech challenges.
It's a win-win deal.