Your Singing Tongue, Friend or Enemy?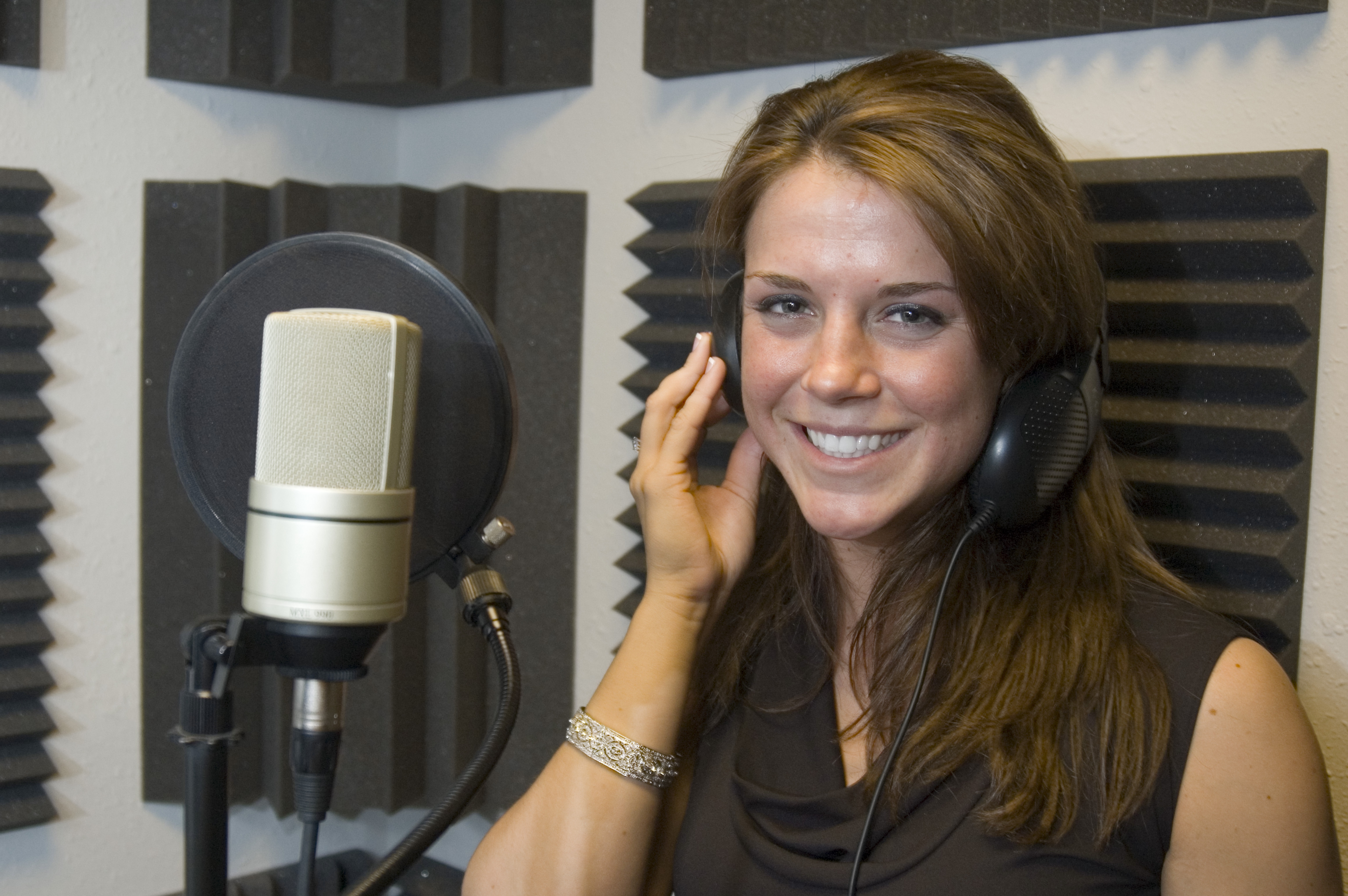 We've all heard the proverb about a mighty ship being driven by a small rudder and how our tongues are like that.
Just like the rudder of ship controls where the ship will go, the tongue controls what we say and reveals the attitude with which we say it.
And since singing and speech are siblings and come directly from the voice patterns we learn when we are babies, both inside our mothers' wombs and after we are born it is crucial that we understand this powerful thing inside our mouths, this singing tongue.
But few no how to tame or control it, mostly because they don't really know how it works.
But that is why I am here. To teach you how to understand it so you can tame and control it.
To show you how you can make great sounds with it or mediocre ones.
So how does this powerful singing tongue muscle work?
Three major things control it:
Your knowledge about how your singing tongue muscle works
Your attitude about what you are communicating
Your determination to exercise both your attitude and your muscle until your singing tongue yields to you!
Sounds simple, right? After all there are only 3 things to know, yes?
Well, let's see. We will only deal with your knowledge of the singing tongue muscle in this post.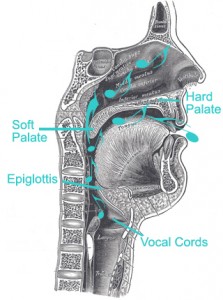 Look at the picture and notice how large this muscle is, where it's located and how far it extends into the back of your throat.
Now look at the notes and arrows (representing sound) and notice how the sound moves up and aims at both the hard palate (not the soft palate) and the cartilage or sinus area behind the nose.
Particularly pay attention to where the singing tongue is in relationship to the soft palate and how the sound travels up into the sinus area.
Singing Tongue and Epiglottis
The next picture shows a view of the tongue from the back. Notice the muscles that surround it and the epiglottis.
This is the flap of tissue that closes when you swallow so that food or water won't get into your trachea or lungs when it goes down the esophagus.
If you have a tight tongue that pulls back in the mouth, it will push against the epiglottis, forcing it down, which muffles the sound.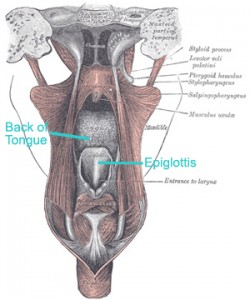 Neck Muscles and Your Singing Tongue
Remember that your neck muscles need to stay relaxed because any tension in your neck will affect the way you use your tongue.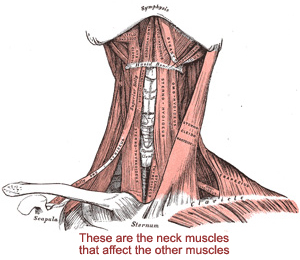 Tense up your shoulders and neck muscles and notice how the tension affects your tongue muscle. Relax and let go of the tension.
Now let your tongue rest over your bottom teeth, allowing them to lightly touch the inside of your lower lip.
Take deep breaths without raising your shoulders and keep your tongue relaxed and in the position mentioned above. Repeat this in front of a mirror as often as you can, watching to make sure you don't raise your shoulders or tense your singing tongue.
Tongue anatomy images courtesy of Bartleby.com
Singer recording image courtesy of Scott Snyder CC BY 2.0